HOW TO CHOOSE YOUR KITEBOARD
Picking the right board seems like a big mission. Your fell overwhelmed by all the choices and don't know where to start? We have got some sweet secrets about twintip kiteboards for women.

How to pick the right board?

It's a common misconception to think that you need a board for freestyle, another board for free riding and one that is for beginner only. Really, the magic is having the right board that suits your ability level and the conditions you'll be riding in most.

To keep it simple, we will be focusing on twintip boards only in this article - the whole big topic of directional and surfboards we will discuss in a separate article.
Not only the size makes difference - choose your board carefully
SO, WHAT TO LOOK FOR IN YOUR FIRST BOARD?



Right size

- length and width
How to choose the right size for your board is not easy in the beginning. It is depending mainly on your weight and your level, but also the conditions you are going to ride in.
The length of the board is one factor.
You can find size charts with recommendation online. As a gauge, if you are a newcomer who is 55 kg (121 lbs) choose one that is around 135 cm in length. You will progress with the board and stick with it for the next 2 years or more. Some kiter tempt to stick with a big board for too long, and will find them selfs struggling once they go smaller. A big board is easer to stay upwind, but with a right sized board you will be forced to learn the right technique and enjoy riding much better.

Often forgotten but super important is its width of your board. One cm more width, gives you more total surface than one cm of length. A wider board will make you get going earlier, will give you better upwind performance but won't limit maneuverability.

Our women's kite board is much lighter than men's kite boards.
There is more than one benefit in having a lighter twintip board. Especially girls will appreciate a lighter board, it's simply much more handy to handle.
Plus you save weight when traveling - every one who had flown with a board before will know every pound can make a difference.
Don't think only because you are a beginner, you should buy "beginner boards". There simply is no such thing as a beginner board, only some brand use less pricy material to be able to offer the board for a cheaper price. But keep in mind, as a beginner, you'll walk around with the board more than an advanced rider would. You'll want a board that's lightweight and easy to carry but still in the suiting size.

Curved bottom and outline

Your board should support your upwind ride. A more squared shaped board together with a flatter bottom will help you staying up wind in the beginning, but on the other hand this shape can be very clumsy and limit your progress later. Therefore, you'll want a 3D-shaped board with channels carved along the bottom, combined with the outline, which supports upwind ride, yet allow you to turn easily and doesn't limit your progress.

Medium stiffness and suitable rocker

As a beginner kitesurfer, it's challenging to kite in choppy water. You'll want a board with a lower stiffness, that cuts through the chop with ease and gives you a smooth and comfortable riding experience, in the beginning you want rather more flexibility than the great pop performance of a stiff board.

Twintip boards are one solid board. Split boards are kiteboards, that can be split into two. Splitboards are easy to travel with and can save you money at the airport.
However, split boards tend to be heavier and they rarely provide as much technical support as a normal kite board.

"If it does not challenge you, it won't change you!

I stuck to long with my very first board, which I got from my boyfriend, and was too big for me. It was easy staying upwind but I could not manage to make jumps and pops. Finally with my new smaller and lighter board, I can progress and learn my first tricks and turning is so easy now."
READY FOR AN

ADVANCED BOARD

? THIS IS WHAT YOU ARE LOOKING FOR!

After some time and experience you know what feels right for you:
You want a light and responsive board to make take-off and tricks super easy.
Preferable carbon core — this provides excellent durability and optimum stiffness.
The right stiffness of the board gives you a great pop, but still provides smooth landing.

Girlsboard - be careful in buying a unisex board as the stiffness of the board is designed to man rider with an average weight of 70-95 kg. This board will be way too stiff for us ladies. It could slow down your progress, limit your jumping abilities and could cause knee injuries.

Shaped bottom with the 2-4 channels and keel-shaped sides. Shaped bottom of the board will increases control over your board and provides a very smooth and comfortable ride with no splash.

You want a stunning design. We girls do like pretty things, it's a fact. Why shouldn't your board be technical highly developed AND stylish?


WHY HAVE A BOARD DEVELOPED SPECIFICALLY FOR

WOMEN

?



Women are lighter and shorter than guys in general. To have a board developed specially for women means to have a different outline, suitable stiffness and lower weight of the board.

On top of it, the women's kite boards have smaller bindings which fit smaller feet. This is a real game-changer in all aspects- riding, jumping, landing.
The female community in kiteboarding is growing and the market is reacting to that - but very slowly. Is it shorter bars, fitting harnesses or suitable boards, most brands sell women's equipment, but the designer and developer are often men, the equipment is still far too often men's equipment painted in girly colours.


The current market paints a picture of us female rider always being either beginner or don't want to spend money for our equipment.

Boards for women are mostly wide range all-round boards and produced with less high quality material.
The market seems a tiny bit discriminatory against women. Let's change this together!


Female rider know female rider's preferences and needs. We design boards especially for women, so you can progress and enjoy this amazing sport without compromises.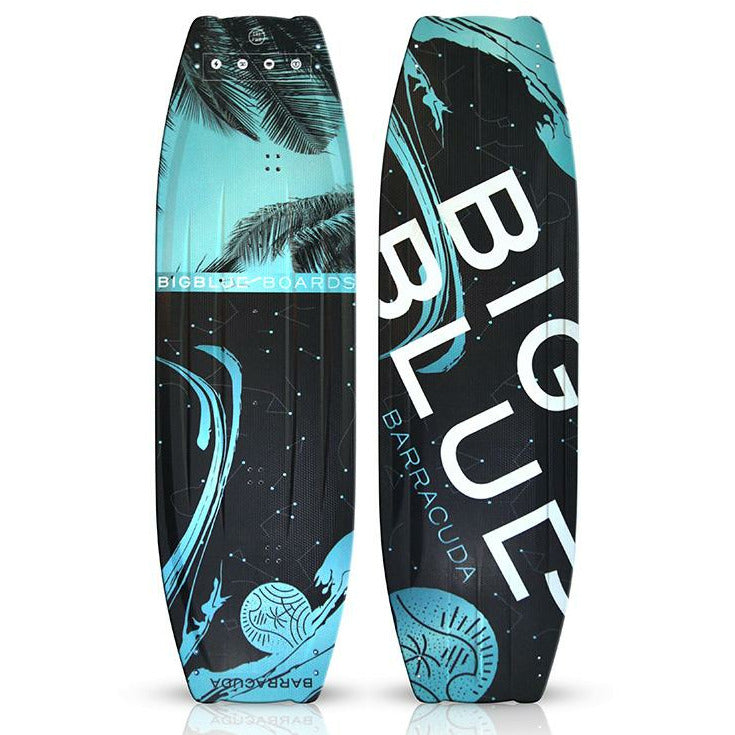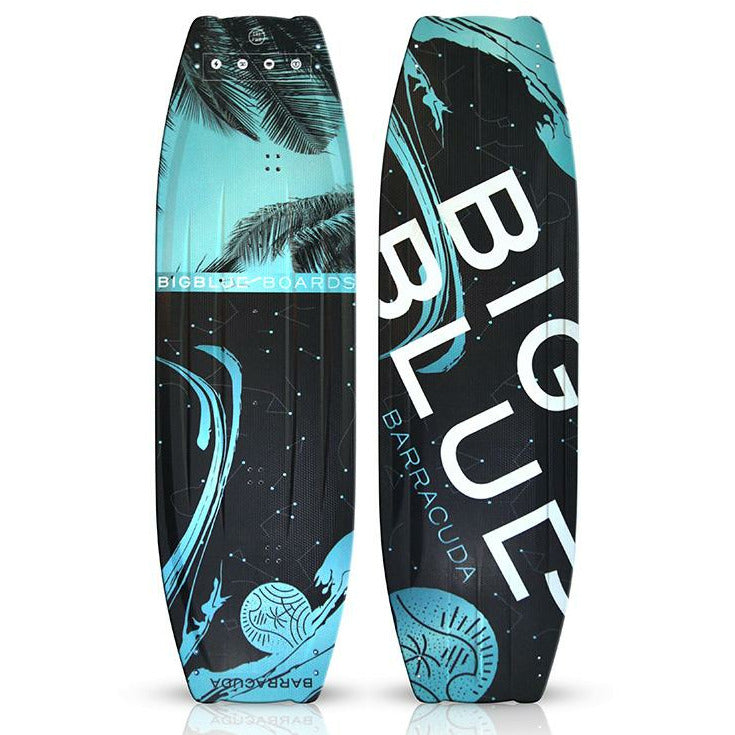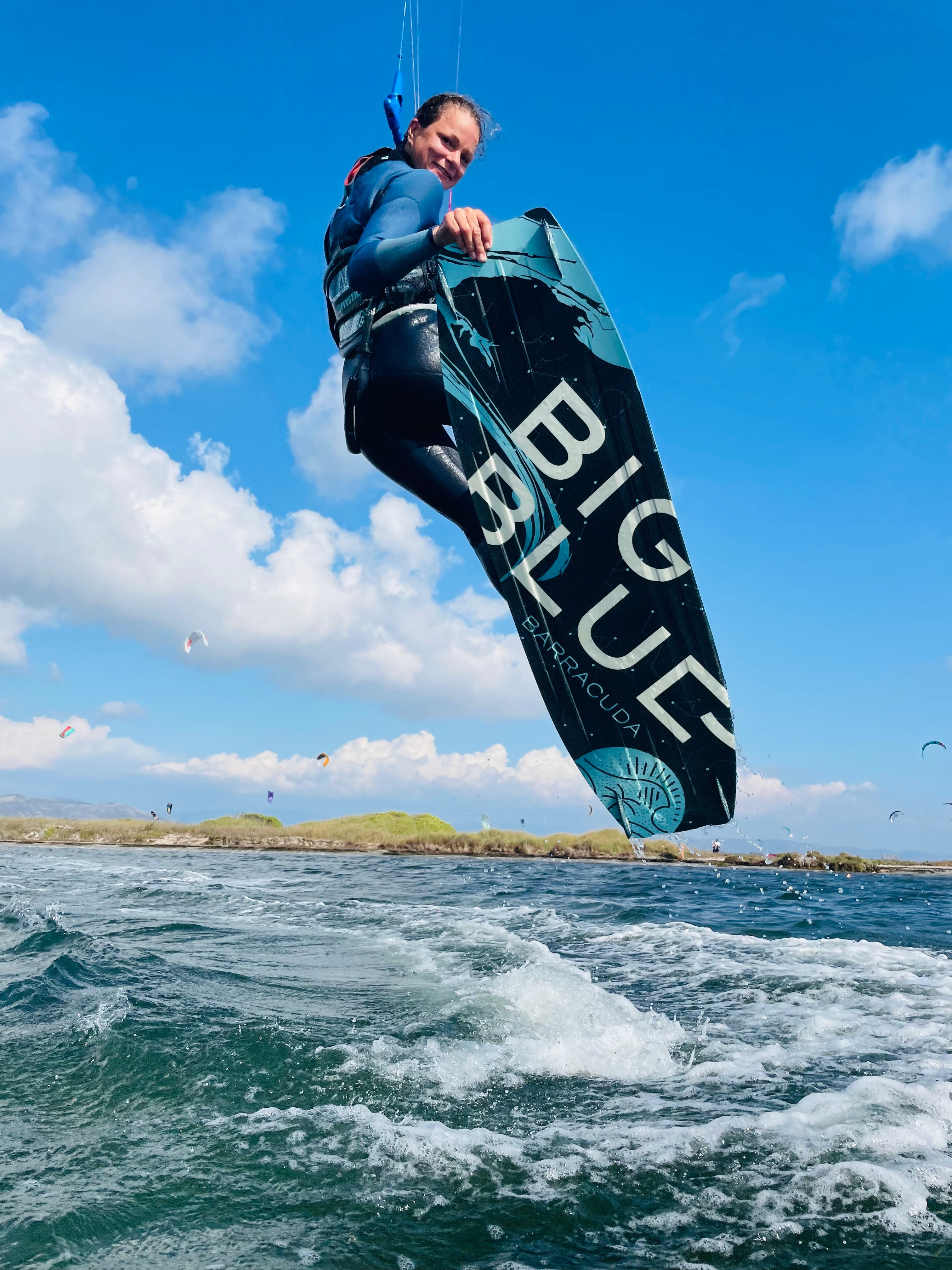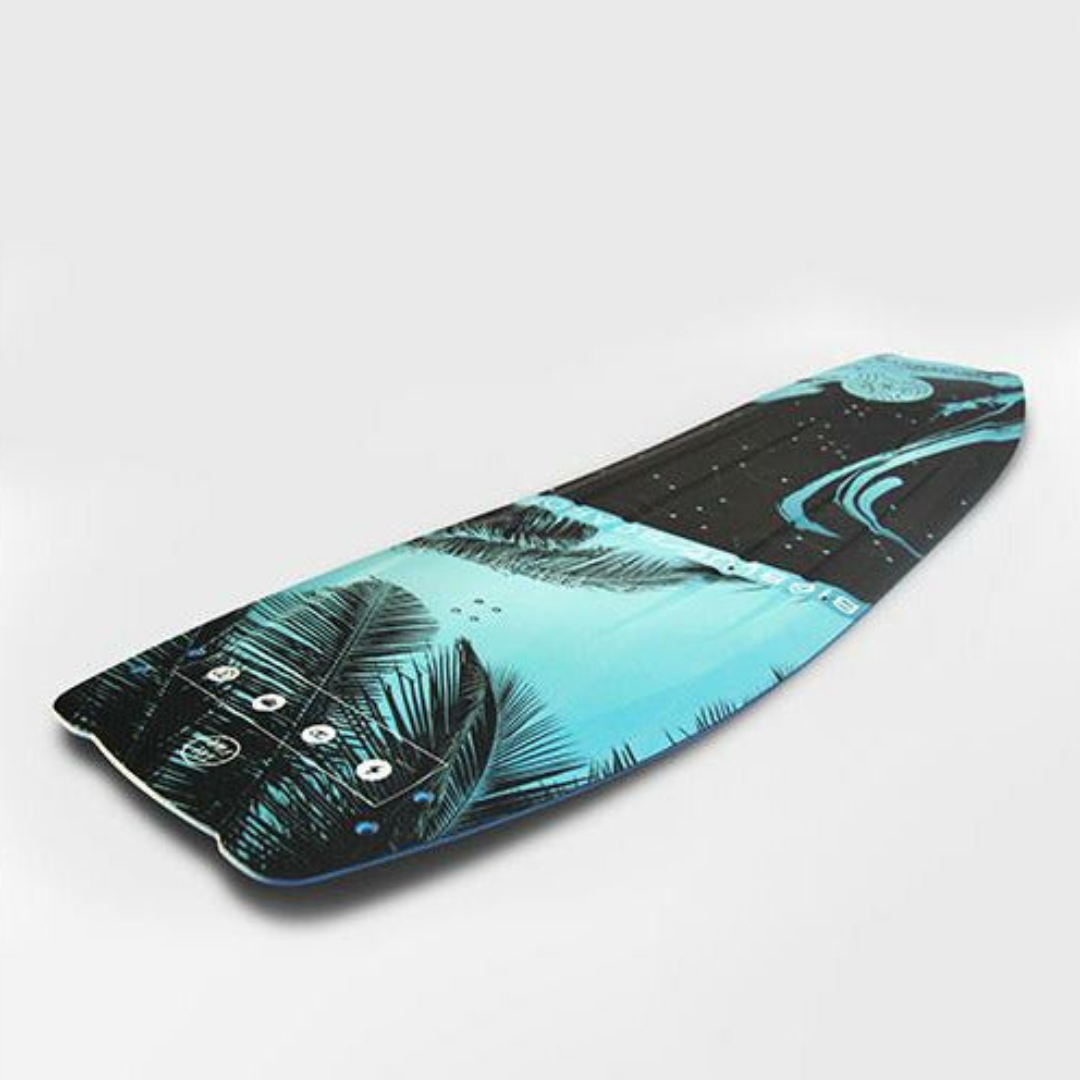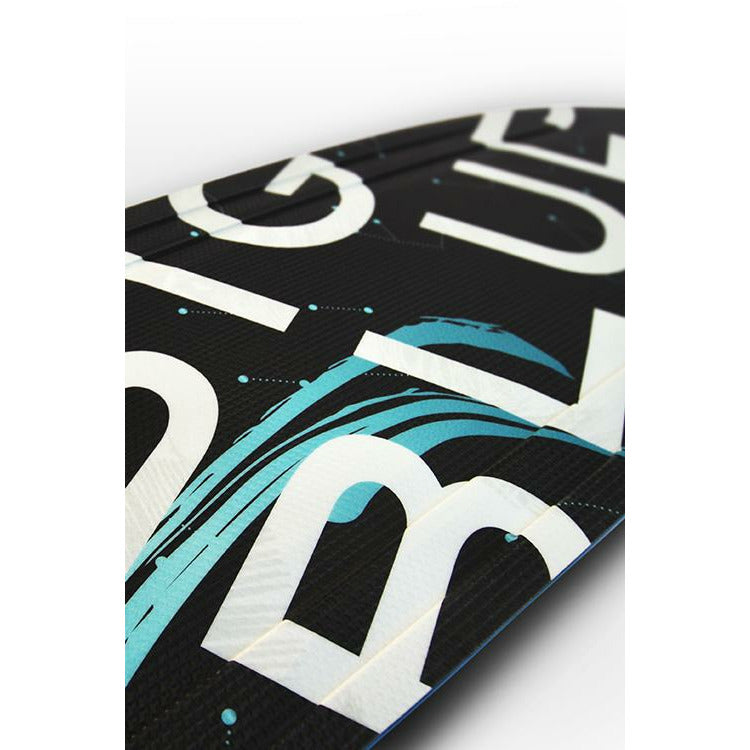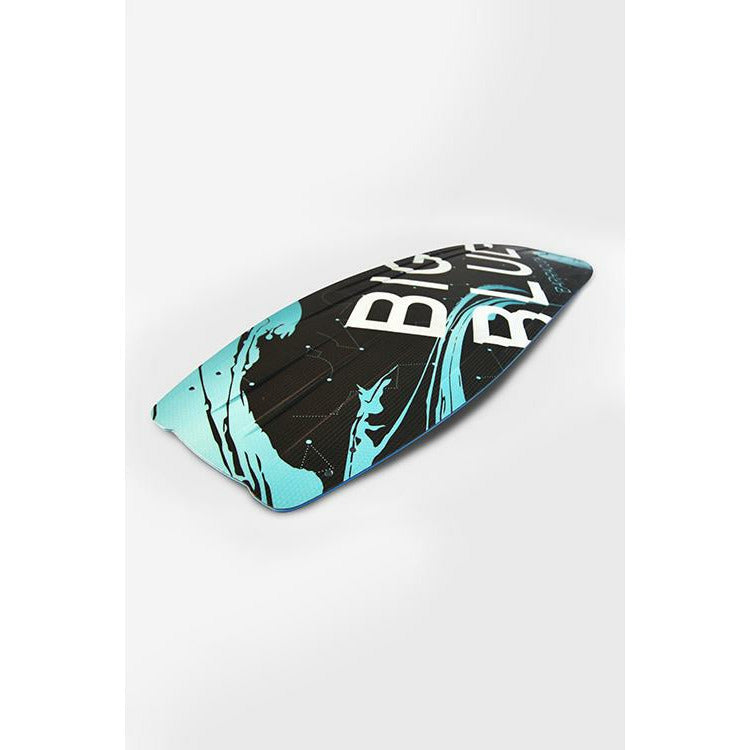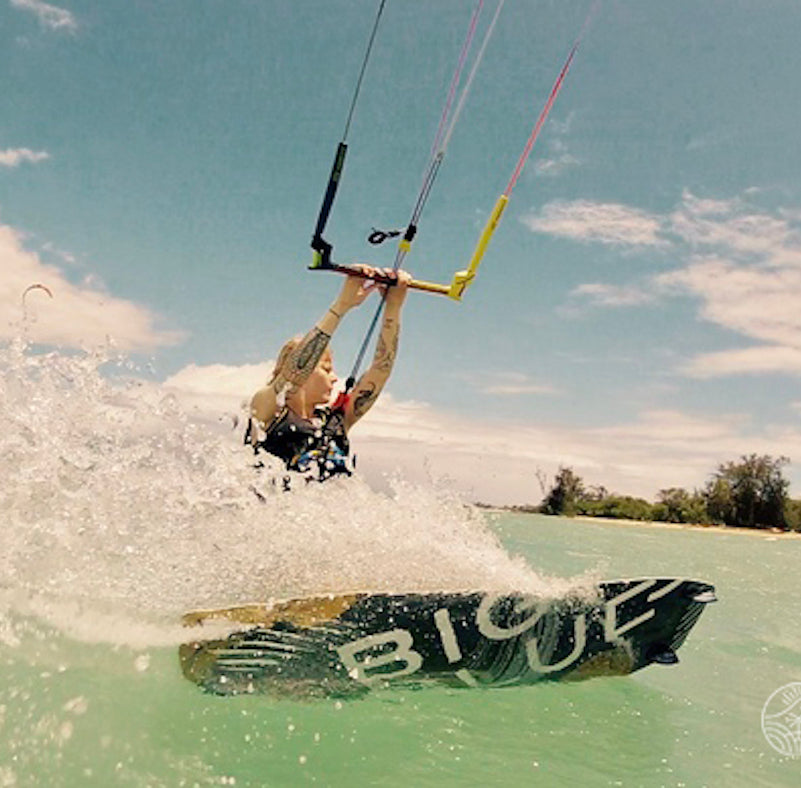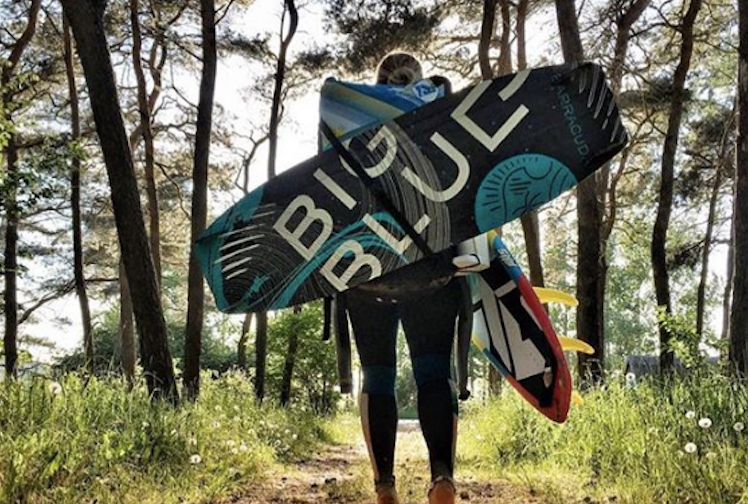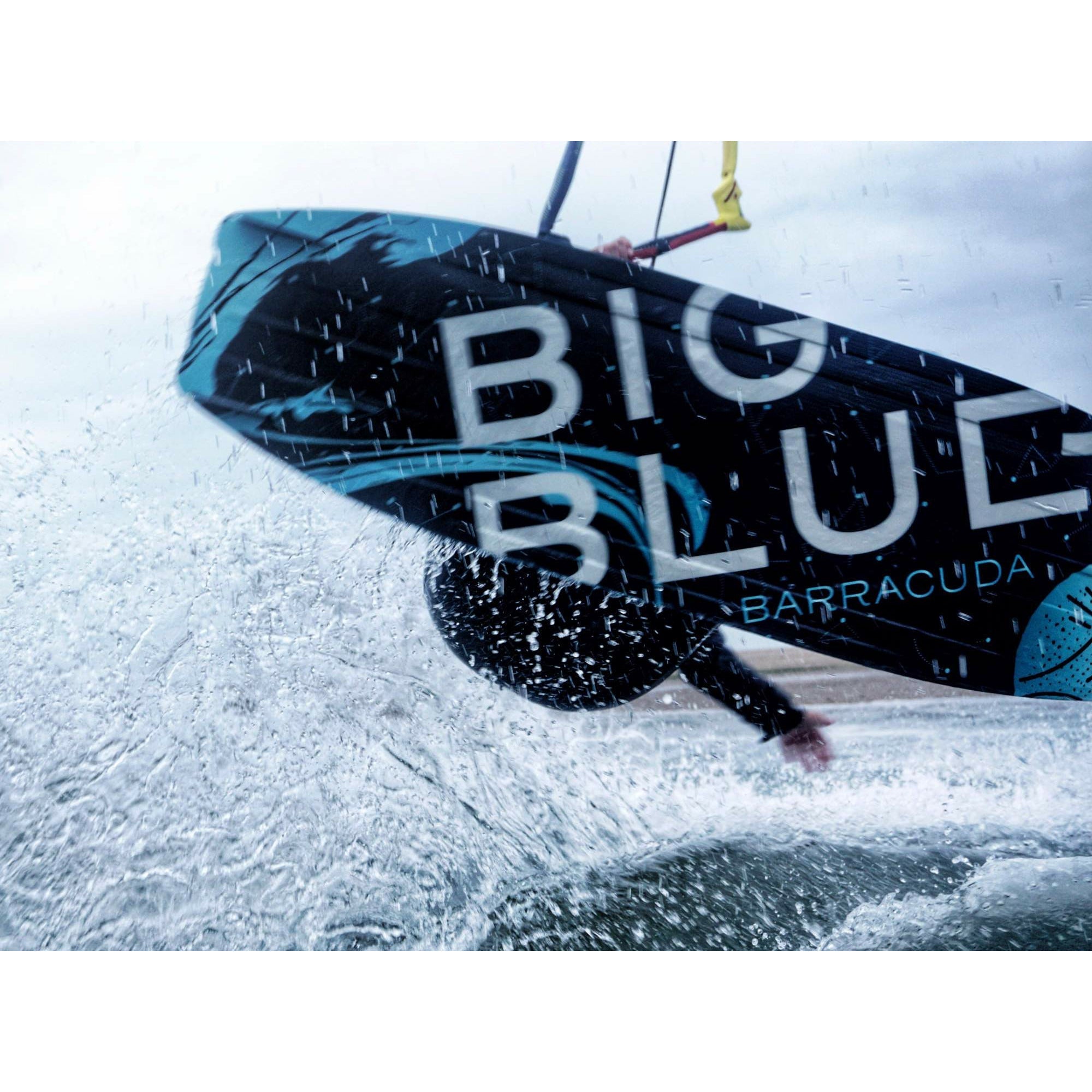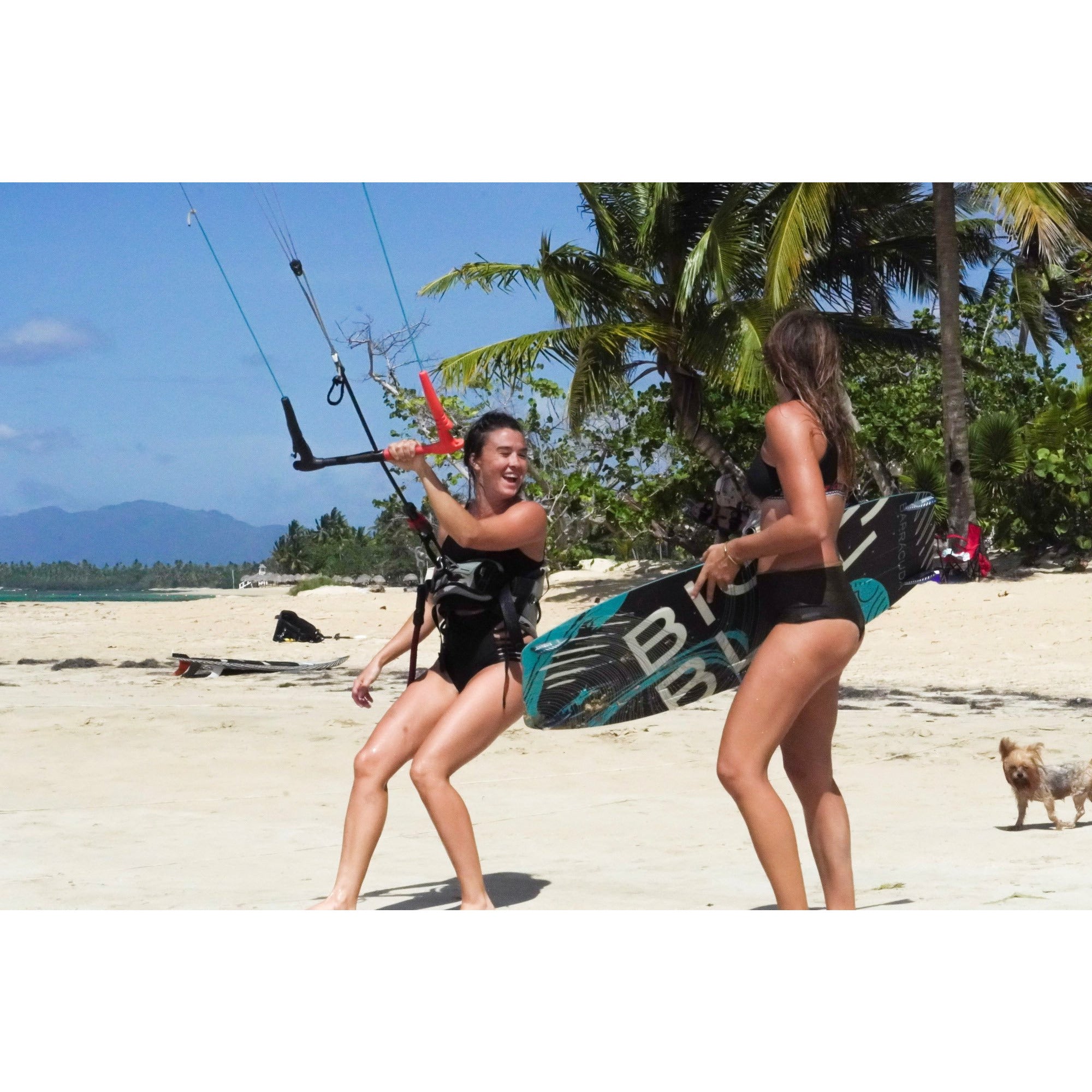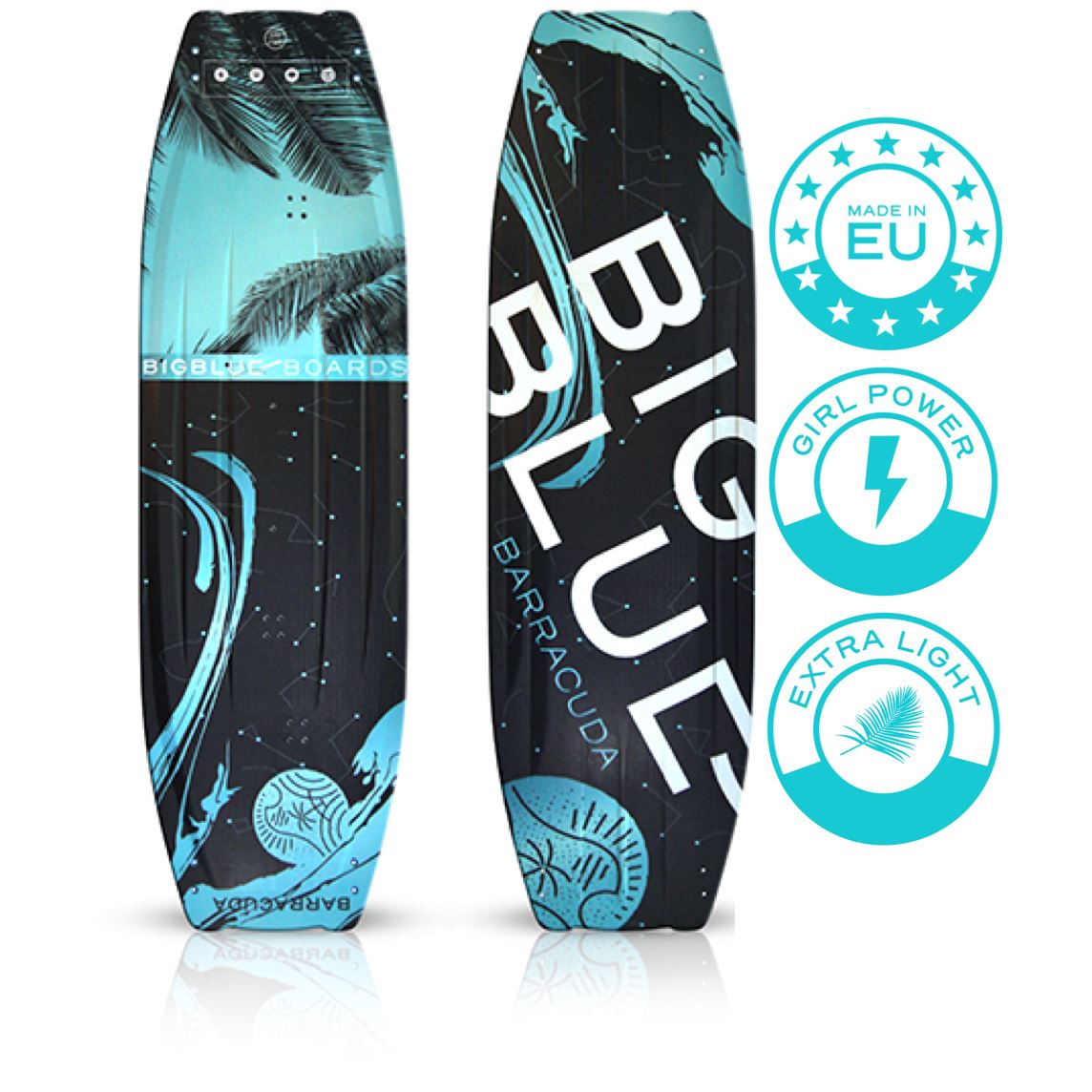 Advanced - Pro

BARRACUDA-
FRESTYLE
TWINTIP KITEBOARD

This is Barracuda.
Twin tip freestyle kiteboard specially designed and shaped for women.

View details
BIG BLUE BOARDS - from women, for women
BIG BLUE Boards is the first women-only kite board brand.

We bring equality to kiteboarding by offering high-quality equipment specifically designed for women.

Contact us:
E-mail us to: info@bigblueboards.com
Follow us on Insta: @bigblue.boards

"WE EMPOWER YOU TO THRIVE IN EACH KITE SESSION!"
OUR NEWSLETTER
Get the latest news you need, straight to your inbox.